This is our thirtieth newsletter issue since the Climate Fiction Writers League launched last winter! To celebrate we're giving away four bundles of Climate titles.
Bundle 1 includes 4 Middle Grade titles:
Bundle 2 includes 4 Young Adult titles:
When Shadows Fall by Sita Brahmachari – a Middle Grade novel about urban green spaces
Giften by Leyla Suzan – a Young Adult dystopia
Hold Back the Tide by Melinda Salisbury – a Young Adult eco-horror
The Summer We Turned Green by William Sutcliffe – a Young Adult activism novel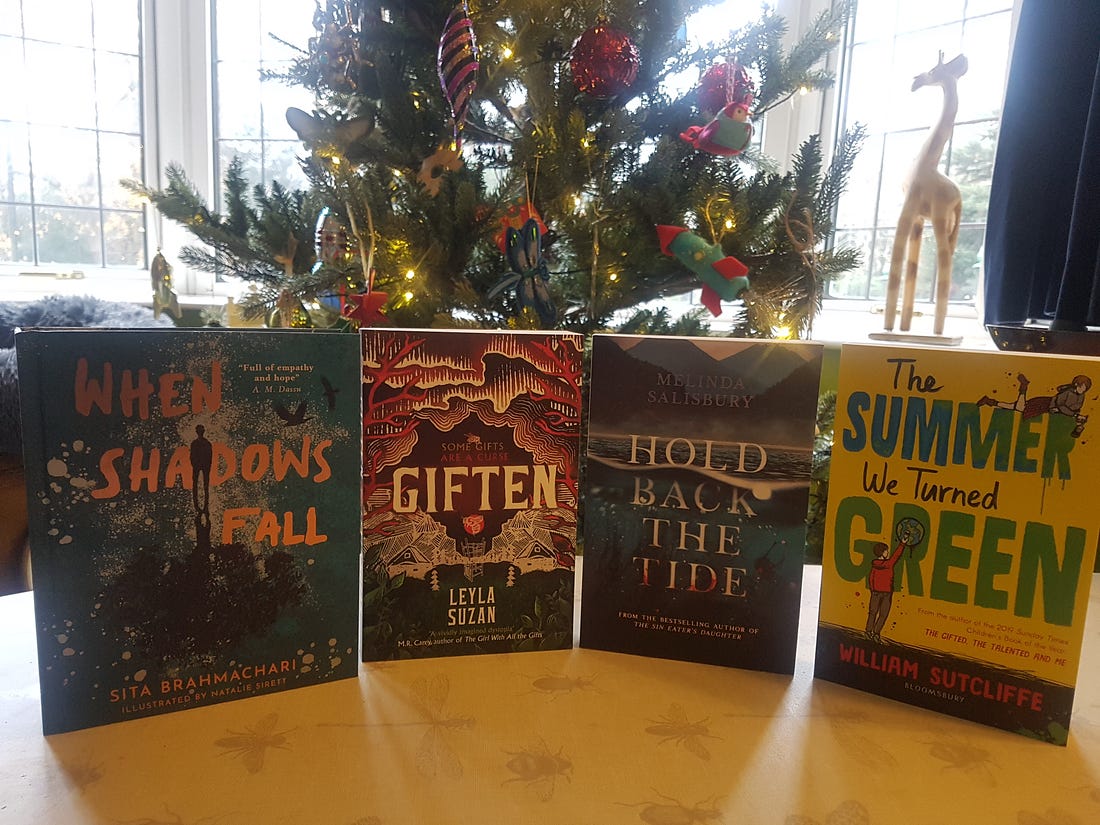 Bundle 3 includes 4 adult titles:
Eat Like a Fish: My Adventures as a Fisherman Turned Restorative Ocean Farmer by Bren Smith – a non-fiction account of the fishing industry
Edge of Heaven by R.B. Kelly (signed!) – a cyberpunk adult novel
OMD: The Simple, Plant-Based Program to Save Your Health, Save Your Waistline, and Save the Planet by Suzy Amis Cameron – a non-fiction food guide
Dreamtime by Venetia Welby – near future in which we have lost the battle against climate change.
Please choose which bundle you'd like to win, then fill out this Google form to enter.
If you're a paid subscriber, you can also enter to win an additional bundle of books here. This bundle includes:
Amara and the Bats by Emma Reynolds (signed!)- a picture book about bat habitats. Read our interview with Emma here.
Fantastically Great Women Who Saved the Planet by Kate Pankhurst – a non-fiction feminism picture book
Crowfall by Vashti Hardy – a Middle Grade ocean adventure novel. Read our interview with Vashti here.
Melt by Ele Fountain – a Middle Grade Arctic adventure. Read our interview with Ele here.Both giveaways are open internationally, and entry closes on 28th Jan.