Author Cara Hoffman shares a letter for her climate-anxious children.
Dear Creatures,
Yesterday I put on my mask and met a friend and we walked together in the National Forest. The leaves had begun to turn yellow and orange and red. The sun was shining through the branches We saw TOADS and chipmunks and blue birds. We heard owls and woodpeckers, wind blowing through the treetops, small animals skittering over dead leaves. The forest was bursting with life and it made me want to write you a letter.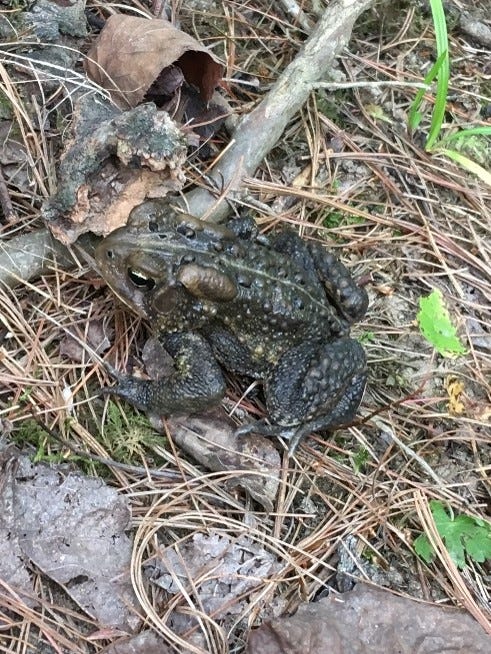 I know this can be a scary time. There are fires in California and hurricanes along the Gulf Coast. Polar ice caps are melting. The weather is changing and the land where people and animals live is changing. Adults are worried and kids are too.
I have a few important things to tell you about climate change.
The first is this:
No matter what anyone says—it is not up to YOU to personally fix this frightening problem. Climate Change is not YOUR fault, or your parents' fault. The environment didn't get this bad because you used a plastic straw.
The environment is in danger because large companies have not listened when groups of people asked them to stop polluting the air and the water and the land. This is because they think the air and the water and the land belong to them.
The most important thing you can do right now to help the environment is
DON'T think like they do.
Plants and animals have their own lives. The earth doesn't belong to you or me or an oil company anymore than it belongs to a cricket or a tree or a frog.
Right now, the National Forest Foundation is replanting trees everywhere in the country from Florida to Alaska. Their goal is to plant fifty million trees to repopulate the forests. Trees filter carbon out of the atmosphere and help clean the air. Forests help filter and supply water, and provide homes for animals of all kinds. More than 400 species depend on national forest habitat, including humans.
YOU and your family, and your friends and their families, can help plant those trees so that National Forests can exist in the future. This page will explain how you can help.
The climate activist Greta Thunberg wrote recently in her book No One is Too Small to Make a Difference that "The climate crisis has already been solved. We already have all the facts and the solutions. All we have to do is wake up and change."
Many people have worked hard for those changes. Activists have told the world who the polluters are. Scientists have invented new ways to clean the air. Whole countries have promised to stop using coal and gas. We don't know if they will keep their promises or not. They have broken them before. Together we can make sure they keep them. But right now YOU can make a promise to yourself and to the other creatures on this planet. You can promise to never believe the earth belongs to people.
People belong to the earth. And we need to remember that, because there's no where else for us to go.
See you in the forest,
Cara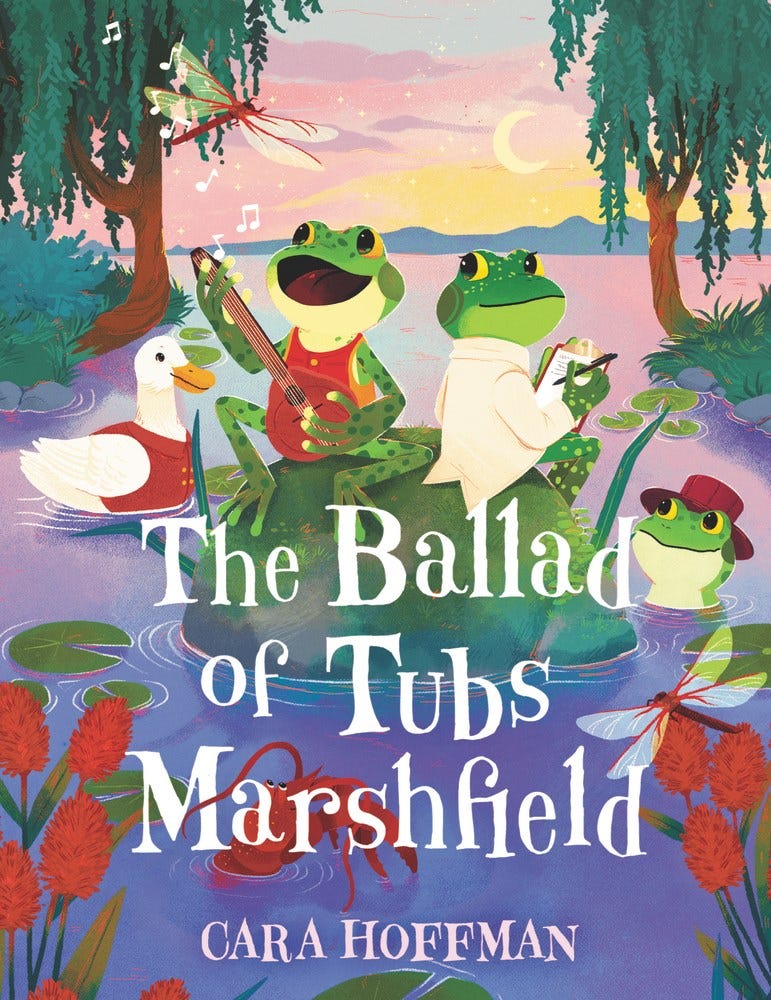 You can find out more about The Ballad of Tubs Marshfield here.
Cara Hoffman is the author of Running, a New York Times Editor's Choice, an Esquire Magazine Best Book of 2017, and an Autostraddle Best Queer and Feminist Book of 2017. She first received national attention in 2011 with the publication of So Much Pretty which sparked a national dialogue on violence and retribution and was named Best Suspense Novel of the year by the New York Times Book Review.
Climate News
World's Revolution are seeking talented authors from all walks of life to submit climate fiction stories to our first anthology, set to release Fall 2021.They pay $0.01 per word for accepted stories, up to 10,000 words, for climate fiction with a fun science fiction/fantasy twist. The stories should also reflect themes of climate justice and an understanding of the intersectionality of the climate crisis. https://www.theworldsrevolution.com/submissions
Join Zoom writing sessions on 27th April and month onwards with Writing the Climate
Rewilding our cities: beauty, biodiversity and the biophilic cities movement [Guardian]
NFTs Are Hot. So Is Their Effect on the Earth's Climate [Wired]
Climate change has impacted agricultural productivity growth by 21% since 1960s [Sky News]