Mary Woodbury, social media coordinator for the Climate Fiction Writers League, talks to C.S. MacCath about their new podcast radio play The Belt and the Necklace, which is available to listen soon here. It was commissioned by the Odyssey Theatre in Ottawa for its new Wondrous Tales Podcast. These plays are contemporary adaptations of traditional folk tales produced for audio by professional actors and sound engineers under the direction of Laurie Steven.
Mary: As someone who grew up enjoying fables, folklore, and fairy tales, I wonder sometimes if these stories—where animals, myth, magic, and parables aligned heavily with the natural world—informed my adult gratitude for what we consider the wild making its way into fiction. Not to mention, I never lost the wonder felt as a child when reading these genres. So, I was happy to reach C.S. MacCath and talk with her about her upcoming play The Belt and the Necklace, which is adapted from an original fairy tale. Who better to take this on?
I've been enjoying your folklore and fiction newsletter. What drew you to the genres of folklore and fairy tales?
C.S.: I've been drawn to narrative all my life as a reader and writer, but as a doctoral candidate in the Folklore Department at Memorial University of Newfoundland, I've gained a far deeper appreciation for it. My academic research documents ethical beliefs among contemporary animal rights activists and the ways they are expressed in activism, and it also engages with the idea that narrative can be a means of maintaining or resisting power. My interest as a writer is in traditional folk narrative genres like myth, legend, fairy tale, ballad, and tall tale because these kinds of stories are an integral part of humanity's storytelling heritage.
Mary: Your newest radio play is "The Belt and the Necklace". It's based off a tale of the same name. What did you change?
C.S.: "The Belt and the Necklace" is one of five hundred fairy tales collected by Franz Xaver von Schönwerth in the 19th century and subsequently lost in a Regensburg archive for over a hundred and fifty years. Schönwerth was careful in his transcription of these tales, and many of them have not been collected elsewhere, so they aren't sanitized or heavily adapted like the tales collected by the Grimm brothers. "The Belt and the Necklace" itself is short, barely a page, and in it the ugly daughter of a king wants to be beautiful, so she bargains with the merfolk for a magical belt and necklace that will either make her radiant or invisible depending on how the pieces are worn. In exchange, she agrees to give the merfolk her third-born child and the most beautiful of her children when they are born. My adaptation situates the plot in a modern setting where the fat daughter of a fashion magnate loses her inheritance to a model because of her body shape, and the merfolk want her future children for reasons that aren't part of the original fairy tale.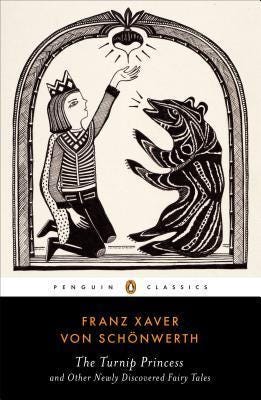 Mary: Can you talk about the structure of folklore tales like this, and the importance we derive from them?
C.S.: The Folklore & Fiction dispatch and podcast endeavour to help writers emulate the structure of traditional folk narratives so they can tap into the ways these narratives resonate with people. For example, fairy tales are:
· Short Prose Narratives: Short stories which may be told or written as prose.
· Both Magical and Mundane: Containing supernatural beings, objects, and other story elements that intervene in the everyday lives of people.
· Infused with Moral Lessons: Imparting social values relevant to the contexts in which they were created, told, and received.
· Resolved by Rewarding the Good and Punishing the Wicked: Often called "happy endings," it might be more helpful to think of these resolutions as logical outcomes of moral lessons the tales impart.
· Passed Down from Oral Traditions: Collected in cultures where people learned these stories from other people.
Hallmarks like these can act as structural aids for writing new fairy tales that remind people of the traditional fairy tales they already love. The same is true for myths, legends, ballads, tall tales, and other folk narrative genres. I would add, however, that it's not always possible to categorize folk tales as one genre or another, and folk narrative genres can be slippery in general.
As for their importance, well, that's another sizeable topic. The Grimm brothers collected and sanitized German folk tales in part as a means of preserving German national identity. Gàidhlig waulking songs contain elements of Scottish and Cape Breton history, but they're also work songs that help to pass the time. Apache stories connected to place are told as teaching devices in such a way that the places themselves encourage people toward right behaviour. So the importance of folk narratives is nuanced, just like the cultures that give rise to them. As a folklorist, I care about what these cultures can tell me about their stories, but I also care about what you think of your own favourite folk tales. For example, we'll never know why "The Belt and the Necklace" was important to the person who told the story to Schönwerth, but it's important to me because it tells a truth about what it means to be labeled "ugly" and mocked for it. It might be important to you for a different reason.
Mary: Mermaids and mermen are an important part of the story. These creatures have a rich background in myth and stories. What makes them so interesting to you?
C.S.: I wasn't particularly interested in merfolk before I adapted "The Belt and the Necklace," but I did find several points of interest along the way. Much as there is a horizontal veil between this world and the Otherworld of the fairies, I came to see the water as a vertical veil between this world and the Otherworld of the merfolk. With that in mind, I was able to treat the merfolk as beings who enforce the bargains they make (much as fairies do), abduct children (much as fairies do), and are somewhat inscrutable (much as fairies are). I also came to see them as representatives and protectors of an underwater world plagued by ecological hardship, which led me to the motivation I gave them in the play.
Mary: How does your play relate to climate change and modern ecological imbalance?
C.S.: Ecological imbalance is a supporting theme in the play, and it's the second time I've made an ecological issue part of my work without giving it centre stage. The first time was in a short fable I wrote for Rhonda Parrish's Alphabet Anthologies series titled "Metal Crow and Ghost Crow," in which a little girl dying of thirst on a boat once populated with climate refugees seeks safe harbour in a small Canadian settlement. "The Belt and the Necklace" addresses ecological imbalance from the perspective of merfolk living in an over-fished, polluted lake. I hope that by including these themes as supporting plot concerns I can help people engage with them in a way that doesn't come across as sermonizing.
Mary: Do you have any favorite books or plays that relate to climate and ecological change in the world? What are they, and why do you enjoy them?
C.S.: There's so much good, new fiction about the climate crisis right now, and there are several books by members of the Climate Fiction Writers' League in my queue. Ghost Species by James Bradley and Trail of Lightning by Rebecca Roanhorse look especially interesting, and I'm hoping to read them soon. But for books I've already read, I'd have to put Dune at the top of the list. Frank Herbert's Arrakis is a desert world its Fremen inhabitants hope to terraform into a green paradise, but there are tragic consequences associated with the planetary engineering they undertake.
What's so interesting about this is the inversion of our expectations about terraforming and the ways turning Arrakis into a green world disrupts not only the planet's native ecosystem but much of the galactic civilization itself. Another tremendous climate-themed duology is Mary Gentle's Golden Witchbreed and Ancient Light, in which a slave-owning species obsessed with death unleashes a weapon that turns much of the planet Orthe to glass. The descendants of the slaves venerate the planet itself as a goddess and eschew technological advancement in the hope they can preserve what life remains on the world. It makes me wonder what our descendants will venerate and preserve.
Mary: Do you have anything else to add?
C.S.: I invite everyone to read "The Belt and the Necklace" in The Turnip Princess and Other Newly Discovered Fairy Tales and listen to my podcast radio play by the same name when the Odyssey Theatre in Ottawa releases it this month. Finally, the Folklore & Fiction dispatch and podcast have been exploring folk narrative structure once a month for nearly three years, and my archives are freely available at folkloreandfiction.com.
C.S. MacCath is a PhD candidate in Folklore at Memorial University of Newfoundland, a writer of fiction, non-fiction, and poetry, a playwright, and a musician. Her long-running Folklore & Fiction newsletter, now a podcast and written dispatch, integrate these passions with a focus on folklore scholarship aimed at storytellers. Ceallaigh's research interests include animal rights activism as a public performance of ethical belief, and she brings a deep appreciation of folk narrative, ecology, and Neo-Pagan spirituality to her writing. Work from her two fiction and poetry collections has been shortlisted for the Washington Science Fiction Association Small Press Award, nominated for the Pushcart Prize, and nominated for the Rhysling Award. She lives in Atlantic Canada.
Mary Woodbury graduated with BAs in English and anthropology at Purdue University. She grew up in the United States, where her parents introduced her at an early age to hiking, climbing mountains, horseback riding, canoeing, white-water rafting, and camping—filling her with a deep respect for the wilderness. She now lives in Nova Scotia with her partner and two cats. As a curator at Dragonfly.eco, a site that explores world eco-fiction, she has interviewed several award-winning authors and built a database of over 800 novels. She also founded Moon Willow Press in 2009 and its newest imprint Dragonfly Publishing.
---
Climate News
Pop culture can no longer ignore our climate reality [Grist]
Our pick of the best sci-fi and speculative fiction books for 2022 [New Scientist]
A half-mile installation just took 20,000 pounds of plastic out of the Pacific — proof that ocean garbage can be cleaned [Business Insider]