Rachel Griffin talks about her debut novel, out now with Sourcefire Books.
Tell us about your new book.
The Nature of Witches is a young adult contemporary fantasy set in a world where witches have long maintained the climate but are starting to lose control. It follows Clara Densmore, an Everwitch whose rare magic is tied to every season, and she is the only witch powerful enough to stabilize the collapsing atmosphere. But her magic is able to seek out and target the people she cares for most, and when she falls in love with a spring witch, she must choose between her magic that the world desperately needs and the boy that she's come to love.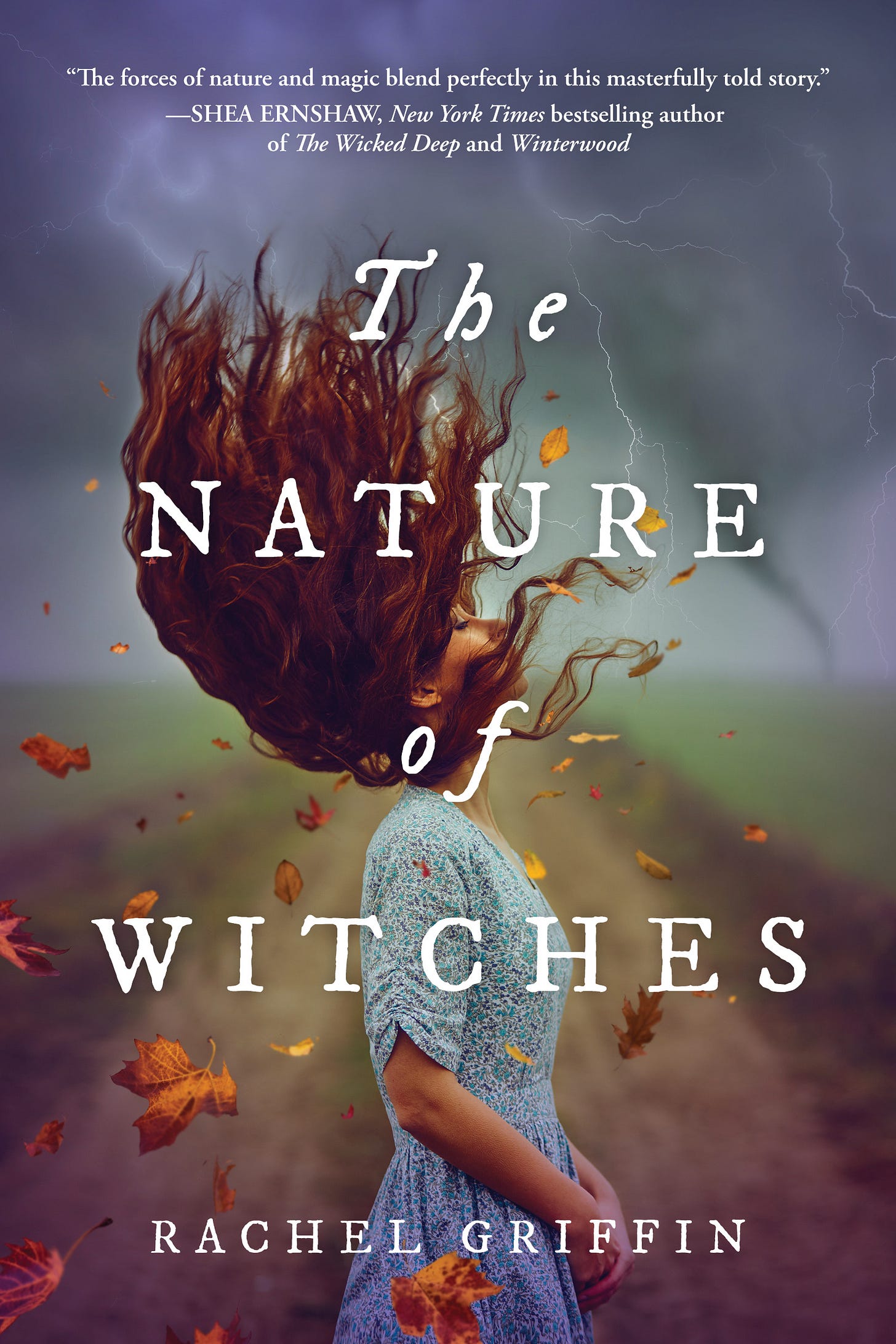 How does climate change play into the plot?
The world is suffering from more and more extreme weather events, which is the backdrop of this story. When I began to imagine if there really were witches who could control the climate, I realized that there would be people who used them and their magic as a resource, pushing the Earth further than it was ever intended to go. And at some point, the Earth was going to start pushing back. That set the stage for Clara's story.
What kind of research did you do when writing it?
Most of my research revolved around learning more about weather and the atmosphere. I read books and did a ton of research online, but the best thing I did was become a certified weather spotter for the National Weather Service! I took a class they were offering at my local airport, and it was all about recognizing weather patterns and signs that extreme weather may be on the way. It was such a great way to learn about something that has fascinated me my entire life, and I wove a lot of what I learned into the magic system in The Nature of Witches.
What are some of your favourite books about climate change? (fictional or non-fiction!)
I read a lot of work that focuses on the wonder and awe of the natural world because I believe that by immersing ourselves in its magic, we become desperate to protect it. So from that end, I love the poems and essays of Mary Oliver, as well as Braiding Sweetgrass by Robin Wall Kimmerer.
I'm currently making my way through All We Can Save, which is a fantastic collection of essays from women at the forefront of the climate movement.
And finally, I haven't read this one yet, but I'm very excited for Joan He's recent release, a young adult sci-fi novel called The Ones We're Meant to Find about two sisters desperately trying to find each other in a climate-ravaged future.
Can you remember when your journey with climate activism started?
I have loved weather and nature since I was a little girl, and that fascination and awe followed me well into adulthood. I didn't learn about the climate crisis until I was an adult, but I feel like my journey started years before then, as a little girl finding sanctuary in the trees and wonder in the storms.
Why is it so important for you personally to see climate change discussed in fiction?
Simply put, this is the only home that we have, and the Earth gives us so much. By including my love for the natural world in my book, I'm hoping that it inspires readers to want to give back to the Earth and protect it.
Can you share a quote from the book that you hope will resonate with readers?
"I've had moments of despair and deep resentment. But then I stand outside and touch the earth, feel the magic in my fingertips, and understand that this is how it's meant to be. The sun and stars conspired for me, and I am filled with gratitude."
What message do you hope readers will take away from your work? What steps would you like them to take to be more involved in climate activism?
More than anything, I hope The Nature of Witches evokes a sense of awe, wonder, and gratitude for the natural world, because when we're inspired by something, when we love something, we protect it.
I think the steps to take differ from person to person, because what works for one person may not work for another, but there are so many ways to help. I hope that readers seek out ways that work for them, because we can all help. Read. Research. Vote. Use your voice—all of it matters.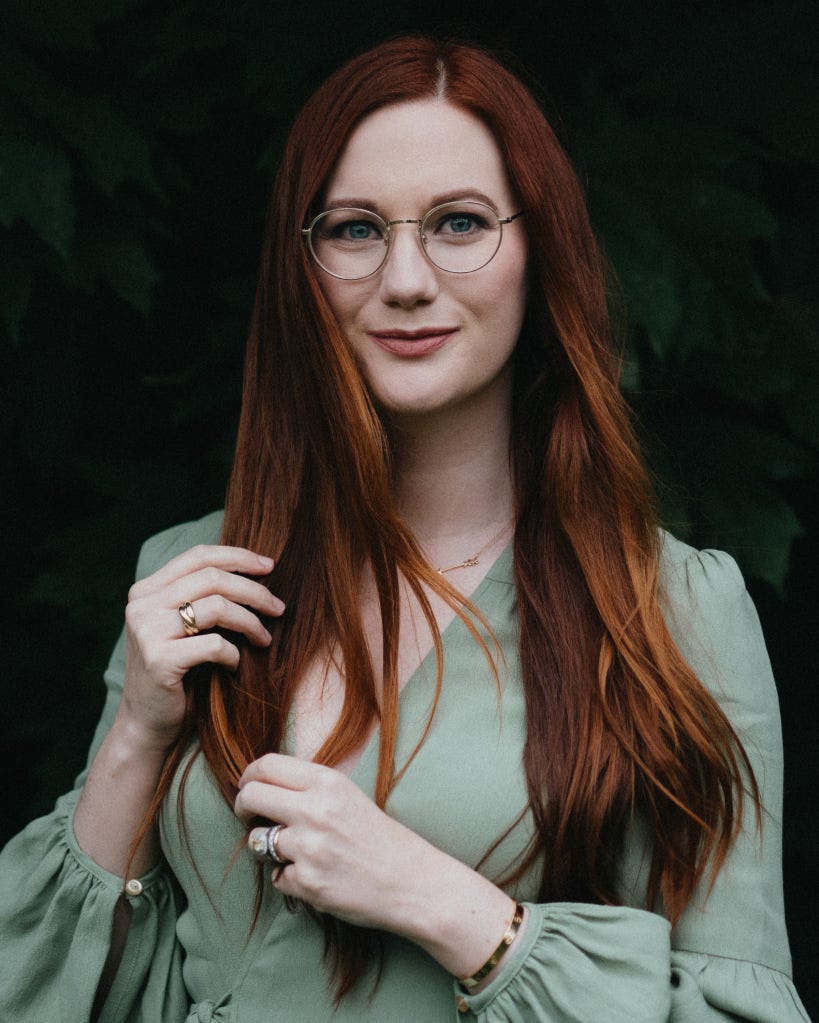 Rachel Griffin writes young adult novels inspired by the magic of the world around her. She is the author of the upcoming The Nature of Witches, releasing from Sourcebooks Fire on June 1, 2021, with a second standalone novel to follow in 2022. Born and raised in the Pacific Northwest, Rachel has a deep love of nature, from the mountains to the ocean and all the towering evergreens in between. She adores moody skies and thunderstorms, and hopes more vampires settle down in her beloved state of Washington. On her path to writing novels, Rachel graduated from Seattle University with a Bachelor of Science in diagnostic ultrasound. She worked in healthcare for five years and taught ultrasound at her alma mater before making the switch to a small startup. She has been mentoring in Pitch Wars since 2017 and now writes full-time from her home in the Seattle area. When she isn't writing, you can find her wandering the PNW, reading by the fire, or drinking copious amounts of coffee and tea. She lives with her husband, small dog, and growing collection of houseplants.