Author of climate rom-com Habitat Man, D. A. Baden, discusses her recent work on a climate anthology.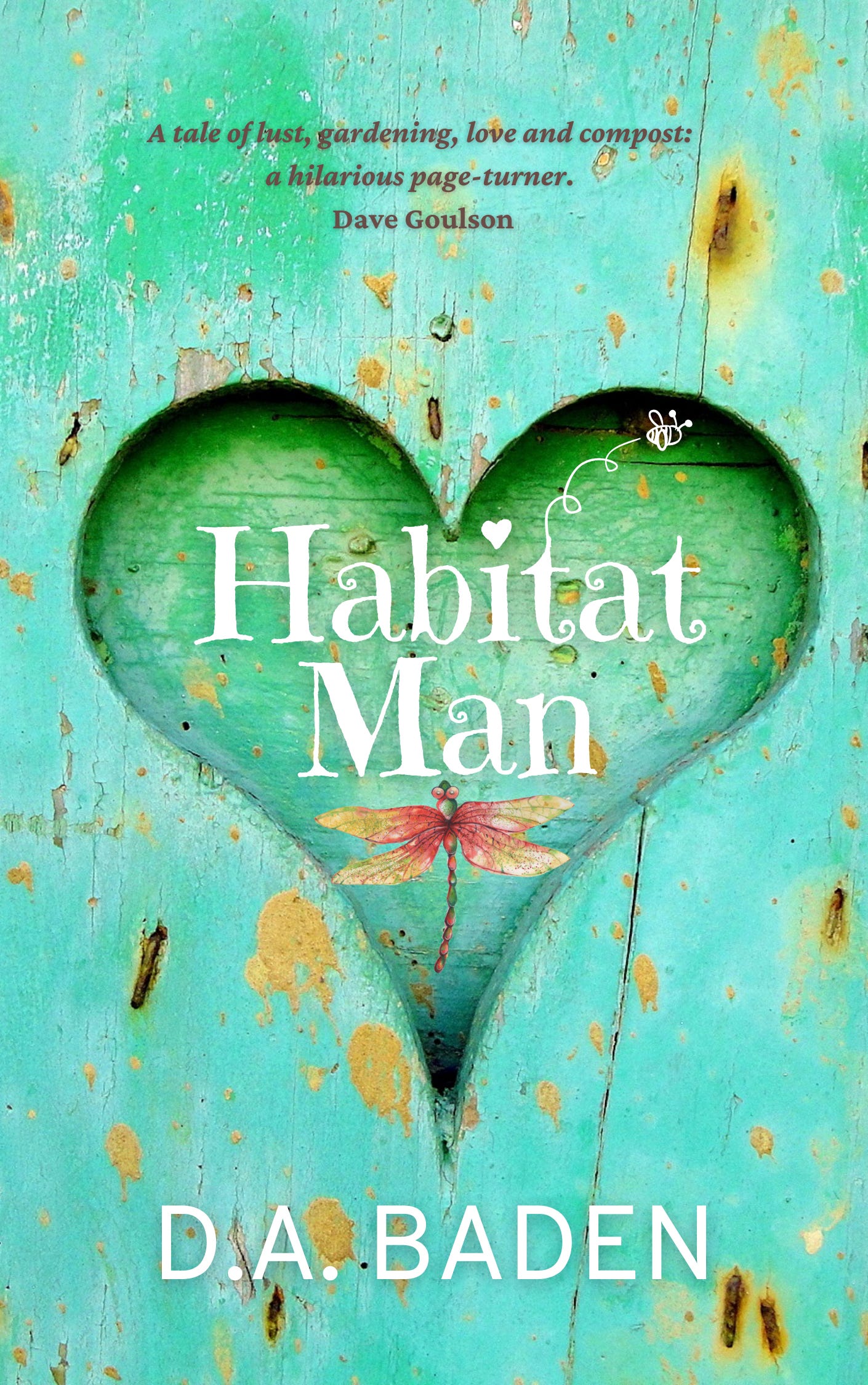 A group of chemical engineers from Herculean Climate Solutions based in Malaysia approached me in April of this year, so frustrated by the lack of progress that they wanted to see if climate related stories with a positive outcome might be a way to inspire people to take action. One had entered one of my Green Stories writing competitions and been inspired by the goal to use fiction to inspire action. The proposed outcome was for an anthology of Cli-Fi short stories to be published by November 2022 targeted at COP27 delegates. The brief was to show paths to a future where the identified solution has worked out. The hope is for the COP27 delegates to point at the stories and say: 'I want that solution, that future, for my country'.
There were just 214 days before the start of COP27. It seemed like an impossible task in such a short time, but no more impossible than fixing the climate crisis. We set to work, with no funds, little time and a sense of urgency. This powered us through and, with the help of the Climate Fiction Writers League and my own contacts from Green Stories competitions, we found experienced writers who were prepared to work with climate experts to hone and develop their stories.
Kim Stanley Robison kindly agreed to donate three chapters from his best-selling epic Ministry for the Future to the cause. Similarly the popular sci fi writer Paolo Bacigalupi submitted a story. The authors went above and beyond, and just in time we've managed to publish an anthology called No More Fairy Tales: Stories to Save our Planet.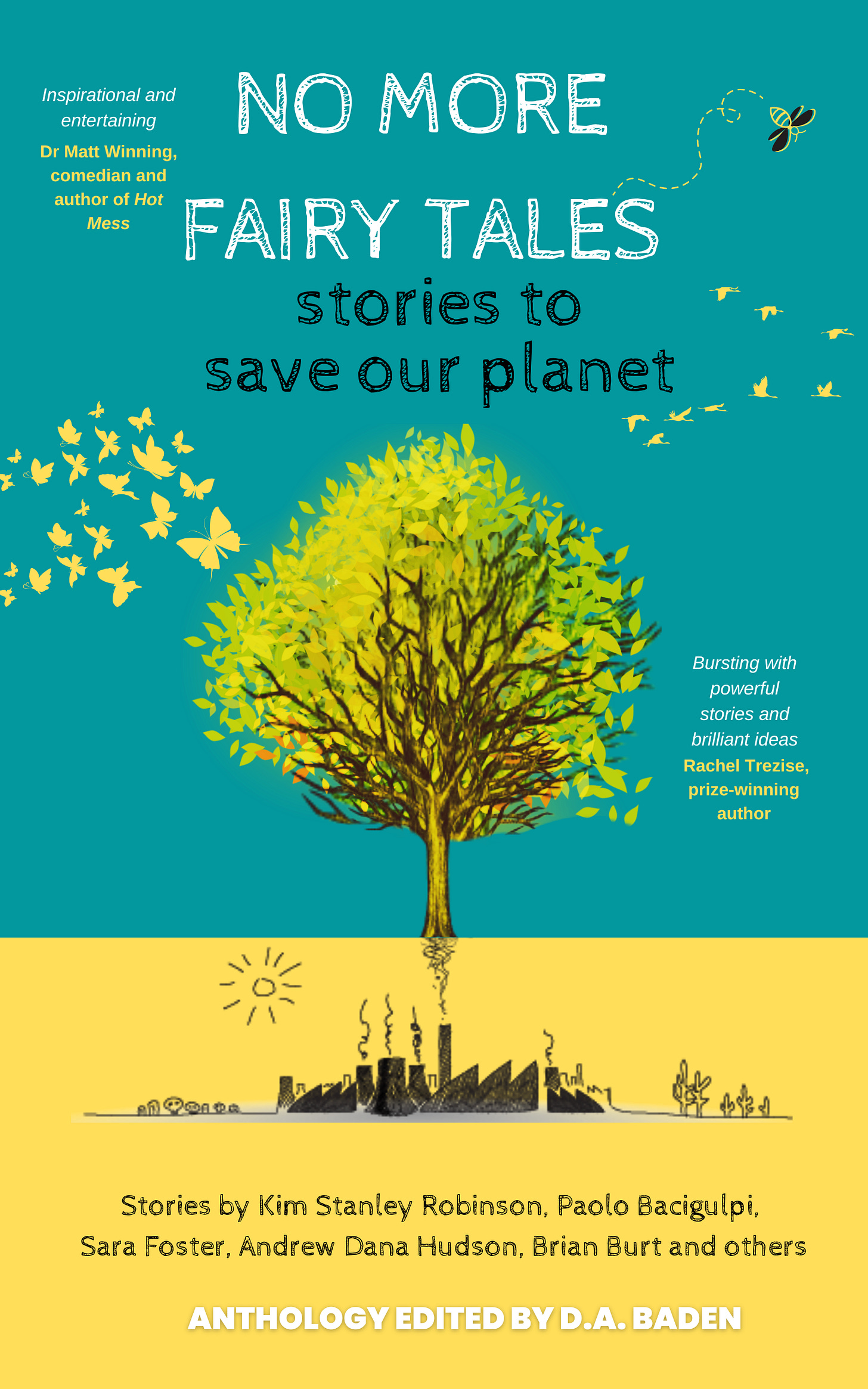 These are 23 stories which aim to inspire readers with positive visions of what a sustainable society might look like and how we might get there. The stories are diverse in style, ranging from whodunnits to sci-fi, romance to family drama, comedy to tragedy, and cover a range of solution types from high-tech to nature-based solutions, to more systemic aspects relating to our political economy. QR codes shown on COP27 banners link delegates to associated webpages for each story and solution giving details of how they may be progressed.
Story pages: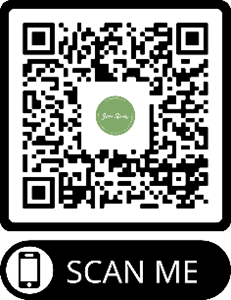 Solution pages: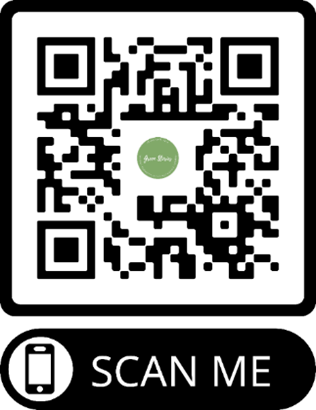 We needed to move fast so published it under my tiny imprint Habitat Press, which I set up to support the Green Stories competitions. But the stories are engaging enough for a mainstream audience too, so we'd love to get a larger publisher interested who can help to market the anthology to a wider audience.
If you check it out, there's a survey at the end to see what impact the stories had on readers. Also be aware of the latest competitions being run by Green Stories:
5 minute video competition £700 prizes 23rd Nov 22
Eco Santa short story. £100 prize. Deadline 30th Nov 2022
Orna Ross Green Stories Novel Competition £1000 first prize, £500 runner up + publication mentorship package. Deadline 3rd Jan 2023.
www.greenstories.org.uk Email: greenstories@soton.ac.uk
D.A. Baden is Professor of Sustainability at the University of Southampton and has published numerous book chapters and articles in the academic realm. She wrote the script for a musical that was performed in Southampton and London in 2016, and has written three other screenplays. Habitat Man was inspired a real-life green garden consultant who helped make her garden more wildlife friendly. Denise set up the series of free Green Stories writing competitions in 2018 to inspire writers to integrate green solutions into their writing (www.greenstories.org.uk). Habitat Man began as an effort to showcase what a solution-based approach might look like, and then took on a life of its own. In between teaching and research, she is now working on the sequel.
---
Solutions Spotlight
In this issue's extract from a book featuring a climate solution, Carol Garden shares an extract fromthe Middle Grade novelKidnap at Murder Island:
The wave-energy converter in the bay was a great playground for underwater hide-and-seek. Annie Walker's family maintained the converter and she had been swimming around it for most of her life. Its four corners were anchored to the sea floor by giant poles. Data-collection buoys floated on the surface… Like the engine of an old-fashioned car, the pistons converted the energy into electricity for the power station in the Dome on top of the cliff.